First Screen is looking for a Junior Legal professional to join our team in Dubai. Are you driven by challenge and eager to have a direct business impact within our grown team of smart, mobile professionals? Then we have the ideal job for you.
You will work closely with our Senior Legal member for managing legal issues faced by First Screen globally. As our legal member, you will be reviewing non-disclosure agreements, license agreement, carrier agreements and other documentation. Stay on top of pending or new legislation or regulatory rules impacting our business and advise on appropriate compliance measures. Also, you will be advising our management team and other internal stakeholders in several legal topics and matters, including contract law, corporate governance and compliance, data privacy law and labour law.
This job might be for you if:
You have a Master Degree in Law.
You have at least 2 years of relevant experience.
You are detail-oriented and always focused on finding a solution.
You are a strong team player but maintaining an independent (legal) view.
Fluent in English verbally as well as writing.
Eager to do high quality work.
You work with integrity.
Extra awesome
Working/internship experience gained at a law firm or as in-house legal counsel in an international company.
Fluent in Spanish, German or Mandarin.
Apply Now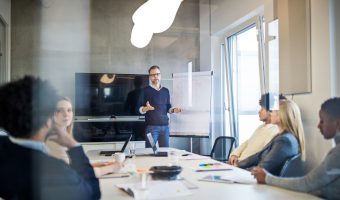 First Screen Formula
Speed is the foundation of our company. We think fast. We work fast. We launch fast. We put our customers at the center of everything we do, and we never stop until the job is done. We're creating our own path, with a global team driving sustainable growth.
How we work
Related Jobs